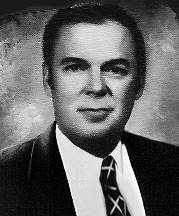 About Producer - Director David Hanson and Gallerie Films
David Hanson is President of Gallerie International Films, Ltd., the animation and film company associated with production of the series. Hanson was manager of children's programming, ABC Television Network 1970 - 72. Among the shows he developed for ABC was the popular Curiosity Shop. Earlier, Hanson was a producer for the Leo Burnett Company Advertising Agency, assigned to supervising and producing television shows and radio and TV commercials. In 1972 with the famed animator-director Abe Levitow, Hanson formed Levitow/Hanson Films, Inc. They developed more than 25 programs and specials for networks and clients. In 1973 they produced B.C., The First Thanksgiving, aired over NBC-TV for General Mills. They also produced the successful Action recruitment film series. The company's commercial clients include Western Airlines, Kelloggs, Starkist Tuna, Green Giant and many others. In 1975, Levitow/Hanson were honored with the International Broadcasting Award, "Spike" for a public service announcement. The company won the coveted Peabody Award the next year, when it also changed its name to Gallerie Films International, Ltd. The company is headquartered in North Hollywood, California. During peak production it employs more than 150 craftsmen.
For more information, visit here.