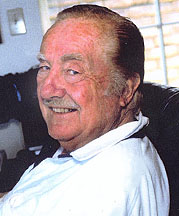 About Composer Hoyt S. Curtin
Hoyt Curtin was a mainstay at Hanna-Barbera where he began working in 1957, until he retired in the early 90s. During his years there, he created the theme songs and background scores for countless productions. Among his most famous works are The Flintstones (1960), The Jetsons (1962), The Adventures of Jonny Quest (1964), The Challenge of the Super Friends (1978) and The Smurfs (1981). He began his career by working in industrial short films, gradually making his way into television and feature films. His first theatrical work was the Academy Award-winning When Magoo Flew in 1954. While most of his music has been featured in the field of animation, he has ventured into live action occasionally, as heard in Ed Wood's movie Jail Bait (1954), the TV series Love, American Style (1969), and the KISS Meets the Phantom of the Park (1978) TV movie.
For more information, visit here.